Lazyfrog's Elegance 2  Square Container Borosilicate Glass Lunch Box with Bag & 550 ML Bottle with Protective Sleeve
Made of 100 percent borosilicate glass

Heat resistant up to 400 degree Celsius

Stackable and air/liquid tight

Microwave, dishwasher, oven and freezer safe

Color: Transparent, Material: Glass

Package Contents: 2-Pieces Containers (320ml/13cm) and 1-Piece Lunch Bag

Country of Origin: India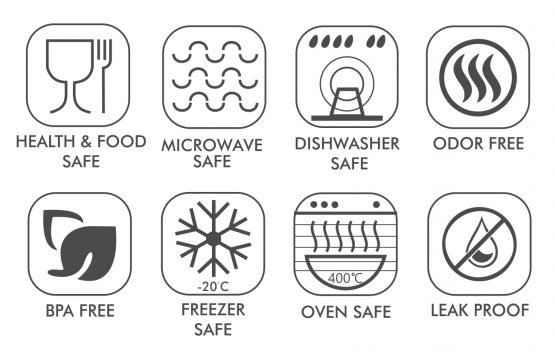 Borosilicate Glass Water Bottle with Portable Protective Bag Sleeve for Gym, Yoga, Travel, Sports, Kids, Fridge, Office, Home 550 ml
Made from high-quality Toxic-Free borosilicate glass, BPA and PVC free, No lead and toxic chemical. Water bottle can preserve the natural fruit flavor of your drink to prevent oxidation, good for your health

Unlike plastic, our glass bottles are odourless, won't change the taste of your drink and won't seep out nasty chemicals when exposed to heat.

Glass Bottle is completely leak proof to keep your beverage free from spilling. Freezer-safe, dishwasher-safe and odour-resistant water bottles, can store water, milk (hot or cold), juices, fusion water, chaas.

Anti-slip removable Fabric bag sleeve offers protection, decoration and enhances the grip, Keep the temperature of the liquid longer and protect you from the hot water. Great convenience with built-in carrying loop for you to carry it wherever you go.

it's 550 ml Bottle big enough to keep you hydrated but small enough to carry everywhere you go.